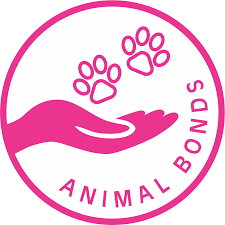 Today's guest is Jamie Lee, founder and CEO of Animal Bonds.  Jamie is a life-long animal lover who began her journey in Animal Meditation two decades ago.  Today, she devotes herself full-time to loving, caring and healing animals of all types.  
Jamie has a unique story.  When she was 13 years old her hometown of Rapid City, SD was struck by a flash flood.  It was one of the worst in recorded history.  The town lost more than 200 of its citizens and all the community's loved pets and farm animals drowned. Jamie was devastated. A Siamese kitten helped her to begin her healing journey as she experienced anxiety attacks and nightmares for many years. She eventually came to understand that security is not outside of her, but inside her heart, in her connection with All Life.  Sharing this understanding with others is part of her mission. 
Jamie founded Animal Bonds to elevate the lives of animals by helping people understand and honor animals' natural wisdom. She believes animals enlighten us spiritually through our experiences with them. She has studied many forms of energy healing and gained wisdom from all of her many teachers. Her career was also inspired when one of her friends had a cancer diagnosis and started participating in some experimental treatments.  It was this friend who encouraged her to learn more about Reiki.  She continues her lifelong commitment of learning and practicing with the Let Animals Lead® method. Let Animals Lead® is a form of Animal Reiki whose foundation uses a different and unique animal-centric approach where animals guide the sessions by their preferences and are honored as spiritual leaders.    
Jamie is also an author. Her book is Whispers of Wisdom: Your Pet Has All the Answers.  She is also published in Chicken Soup for the Soul, My Dog's Life, and Cesar's Way magazine.  You can find out more about Jamie and her publications on her website.  
When Jamie is not busy conducting a meditation session or teaching one of her many courses, she is active in local animal rescue. She provides pro-bono services to animal rescue groups, shelters and sanctuaries. She also provides Scholarships for animal rescuers so they may continue the important work of saving animals' lives. Jamie is a member of S.A.R.A., the Shelter Animal Reiki Association, and she serves on the board of Windy's Ranch and Rescue Farm Animal Sanctuary.  
Jamie is honored to share her life with her precious animal companions and teachers: three rescue pups named Bella, Oscar, and Sophie.  She lives in beautiful Las Vegas, NV. 
Jamie also supports the mission of Animal Care Trust USA and encourages pet parents to use pet trusts to protect their pets and keep loved pets in loving homes.  
https://animalcaretrustusa.org/wp-content/uploads/2020-logo-with-wording-300x192.jpg
0
0
Peggy Hoyt
https://animalcaretrustusa.org/wp-content/uploads/2020-logo-with-wording-300x192.jpg
Peggy Hoyt
2021-10-05 15:22:20
2021-10-05 15:22:20
Stress is contagious, but so is peace! Animal-Bonds with Jamie Lee