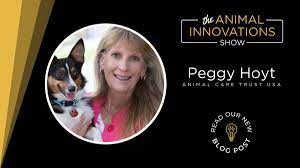 Protect your pets even when you can no longer care for them! With Animal Care Trust USA, you can do just that with a pet trust. According to Atty. Peggy Hoyt, founder of Animal Care Trust USA,
"[Pet trust] is a trust that you can create where the beneficiary of the trust is a pet—a cat, a dog, a horse, a domestic animal, usually—in all 50 states… So, there's no excuse for a pet parent not to have a plan for their pets."
Ensuring Your Pets' Welfare With Animal Care Trust USA
Although not many people know that about them, Atty. Peggy said that pet trusts really are nothing new. In fact, they've been around for about 20 years, give or take.
"I spend a lot of time as an estate planning and elder law attorney talking to people about their personal estate plans. And I often find that people may not have even given that any thought. They just assume that their children or a neighbor…is going to come out of the woodwork to take care of their pets."
According to the pet advocate who is a pet mom herself, this lack of pet plans is what contributes to more than half a million loved pets dying each year in shelters. The good news, however, is that pet trusts make it easy for pet parents like you to ensure that your animals stay loved and well taken care of.
"You can create a pet trust as part of your existing estate planning, or you can create a pet trust that I call a stand-alone pet trust. It's a single purpose trust for the purpose of taking care of your animals… The sole beneficiary is going to be your pets, and we don't have to share with anybody else," she said.
Pet Trust Talks With Animal Care Trust USA
While the concept may sound bizarre, Atty. Peggy said that it is a thing. To prove her point, she elaborated on the different roles involved in a pet trust:
The creator of the pet trust;
The beneficiaries (i.e., your animals)
The pet caregiver (i.e., a person responsible for the day-to-day care of your animals)
The trustee (i.e., another person charged with the responsibility of overseeing the management, investment, and distribution of the assets in the trust);
Pet or animal care panel (i.e., a group of people you know and trust who can't take care of your pets but would still have an interest in knowing that they are being cared for).
She cautioned that the pet caregiver and the trustee should be different people. Otherwise, you risk the possibility that they might not have your animals' best interests at heart. As for the pet care panel, Atty. Peggy said that these people can participate on a panel to review things like annual veterinary certifications. They can also consult with the trustee and the pet caregiver in the event of a chronic illness or humane euthanasia at the end of the pet's lifetime. When asked what exactly they do at Animal Care Trust USA, Atty. Peggy answered, "We do a couple of things. We spend a lot of time educating people about the importance of planning and creating a pet trust. And then we offer a couple of different pet trust options depending on your budget, depending on your care requirements, depending on what you want for your pets."  Initially, what she really wanted was to create a system so that people would have peace of mind knowing that their pets were going to be taken care of, even if they couldn't provide that care personally. Now that Animal Care Trust USA has helped her turn that vision into reality, she shared her next goals, "I would love to build a nationwide network of volunteers…and professionals…who are all talking to their clients about the importance of planning for their pets. I mean, a fabulous goal in this world would be to shut down all shelters because all animals have homes, right?"
Thank you to Doobert.com for conducting the interview. To watch Peggy Hoyt's interview on The Animal Innovations Show click here.
https://animalcaretrustusa.org/wp-content/uploads/2020-logo-with-wording-300x192.jpg
0
0
Peggy Hoyt
https://animalcaretrustusa.org/wp-content/uploads/2020-logo-with-wording-300x192.jpg
Peggy Hoyt
2022-04-15 15:45:38
2022-04-15 15:47:41
PET TRUST TO KEEP PETS IN LOVING HOMES