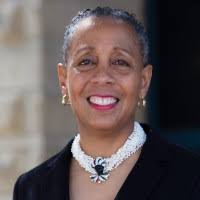 This was a first for All My Children Wear Fur Coats.  Owner, founder and Comforter-in-Chief, Leslie Fleuranges had a unique vision.  She didn't want just another doggy daycare or boarding facility.  She wanted to provide services to an underserved community of loved pets – those with special needs. As a result, Tender Loving Care Pet Nursing Hotel was born.  They are located in Topeka, Kansas.   
Their mission is to deliver compassionate respite care to pets with special needs with warm, loving and individualized attention.  She has a great team made up of her Hotel Manager, Vet Assistant, Enrichment Director, Suite Assistants, Reiki Practitioner, Massage Therapist and Pet Cuddlers.  Each brings their unique talent to the mix for an unforgettable experience.  She also has two Bereavement Counselors on her team to provide support to grieving pet parents.   
Your pet doesn't have to be sick to be special needs.  Perhaps your dog doesn't play well with others or has social anxiety and needs one-on-one attention.  You might also have a pet that has mobility challenges or requires special medication.  In some cases, your pet may be recovering from surgery or an illness at a time when you need to be away from home.  Whatever the "special need", TLC is there to help. For more information, you can visit their website and Frequently Asked Questions.  
Team members send pet parents Daily Report Cards with photos so there are no worries about what Fido or Fluffy is up to.  In addition, there are three treat times daily and dogs are walked every two hours.  Professional Pet Cuddlers make the rounds several times a day to make sure everyone is safe and comfortable.   
Other services that are available include daycare, dog enrichment classes, pet massage, pet reiki, concierge transport and palliative care and counselling.   
Leslie had an amazing business career before becoming an entrepreneur.  She is a former marketing, innovation and product development leader for Hill's Pet Nutrition.  She has also worked for a number of other major corporations as an innovation leader.  She is also "mom" to her beloved Mimi, a Lhasa Apso.  They loving taking long walks and driving with the window down.   
All pets are special.  Protect your pet with a Pet Trust from Animal Care Trust USA, sponsor of All My
https://animalcaretrustusa.org/wp-content/uploads/2020-logo-with-wording-300x192.jpg
0
0
Peggy Hoyt
https://animalcaretrustusa.org/wp-content/uploads/2020-logo-with-wording-300x192.jpg
Peggy Hoyt
2022-04-11 20:32:50
2022-04-15 20:34:31
Leslie Fleuranges – Tender Loving Care Pet Nursing Hotel