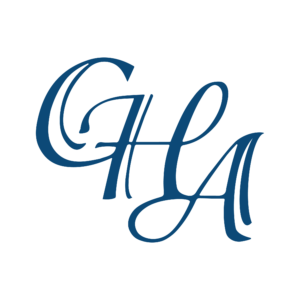 In this episode of All My Children Wear Fur Coats, we had the privilege of speaking to Kathy Boyle. Kathy is the founder and president of Chapin Hill Advisors. Chapin Hill Advisors, Inc. Kathy is passionate about animal rescue and educating children about healthy alternatives for better living.
Kathy joins us today to talk about the Golden Project.
Kathy has been very passionate about animal rescue for the last 25 years. She has always had a lot of her own animals, ranging anywhere from guinea pigs and chinchillas to dogs and horses. Kathy brings to our attention that most rescues lack organization.
Most rescues are volunteer-based and bring in very little revenue, this makes it hard for a rescue to stay functional and efficient. Kathy's frustration with rescues is that they do not run like businesses. They do not have systems in place to keep things running smoothly. They don't use adoption software or email marketing software that is readily available and at their fingertips.
These shortcomings become especially apparent when a rescuer takes in a golden retriever or a doodle. These are highly sought after dogs. With proper outreach, dog breeds like these can get large amounts of applications. While only one owner is selected, rescuers would then have an opportunity to find dogs for the rest of the applicants. They don't take advantage of this and instead these other applicants end up buying a dog instead. This is where Kathy steps in.
"So when they have a high value proposition like a golden retriever, a doodle, or a little FOOFOO dog… They're gonna get 100 applications, and they only choose one. If you and I were in business together and we had one of something, but we had 100 people wanting it, we'd find 99 more. That's the role that I've filled for years." – Kathy
Kathy steps in and helps the people that don't get the dog they are applying for. She works as a buffer to keep people from buying dogs but also helps these applicants find the dog they're looking for if their interests are breed-specific. After all, keeping people from buying dogs is the goal for rescues.
Kathy's Golden Project focuses on Golden Retrievers, lab mixes & Great Pyr mixes. They primarily rescue in TX and transport their pups to NY and CT after vetting in TX. All the dogs are typically completely UTD & neutered unless they save a local pup in crisis. This is Kathy's way of meeting supply and demand. Goldens, labs, and Great Pyr mixes are very sought-after breeds, and instead of potential owners feeling forced to turn to breeders, The Golden Project encourages them to look towards adopting instead.
Learn more about the Chapin Hill Advisors.
Visit their website at https://chapinhill.com/ to learn more about them.
Our pets are family too! To learn more about protecting your loved pets with a Pet Trust, visit ACT4Pets.org. 
https://animalcaretrustusa.org/wp-content/uploads/2020-logo-with-wording-300x192.jpg
0
0
innaparedes
https://animalcaretrustusa.org/wp-content/uploads/2020-logo-with-wording-300x192.jpg
innaparedes
2023-10-03 11:44:02
2023-10-03 11:44:02
Kathy Boyle – Chapin Hill Advisors