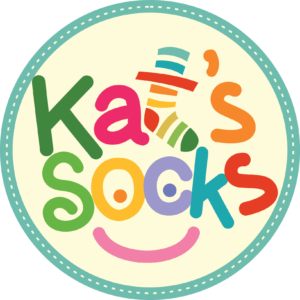 In this episode of All My Children Wear Fur Coats, we had the privilege of speaking to Katherine Pendergast and  Lacie Brueckner, the authors of 'Goodbye, Bella: A Pet Loss Story.'
Katherine lives with her family in Bismarck, North Dakota. She has also written several other books, like 'In Loving Memory: A Child's Journey to Understanding a Funeral and Starting the Grieving Process,' including award-winning and number-one bestsellers. 
On the other hand, Lacie lives with her family on a farm near Niagara, North Dakota. She is a licensed funeral director who has been serving families since 2005. She has a special interest in helping children through the grieving process.
Katherine's beloved 11-year-old Great Dane, Carmela, passed away on February 19, 2022. Katherine and Carmela were a certified pet therapy team for the majority of Carmela's life. They volunteered to work with children in their community. Carmela always knew it was time to work when she wore her uniform. She was an incredible dog and brought a smile to many children throughout her career. While her other spunky and goofy Great Dane, Meadow, also passed away on May 5th, 2022, who has brought smiles to everyone. 
By the end, Katherine dedicated her book to Carmela and Meadow.
While Lacie's family lovingly cared for two little dogs, Max, a sweet Bichon Cairn Terrier mix, and Layla, a spunky Yorkie.
Max and Layla shared a deep and cherished friendship. They were the best of friends. In 2018, Max's departure left a void in Layla's heart, revealing the profound emotional connection that pets share with their human companions. Layla's farewell to Max marked signs of sorrow and longing.
As Layla continued to age, Lacie showered her with extra cuddles and undivided attention, providing solace during the twilight years of Layla's life. However, in 2022, Layla embarked on her journey across the Rainbow Bridge. The unspoken language of love and companionship they had shared transcended the boundaries of words, leaving Lacie with cherished memories and a profound appreciation for the emotional richness of the human-pet connection.
Lacey dedicates this book to Max and Layla.
"I was showing Lacey some of my books one day that I had written and published, and we started talking about the tools and resources for families with kids during the funeral process. We decided to partner and write books to help kids during the funeral process.

We did that, and it went well, and we had just so many requests to do a pet version. 

That's where 'Goodbye, Bella' really came into existence. 

Both of us are personally going through so much loss with our pets. It was time for us to create that tool and resource for families with kids." – Katherine. 
The story of Katherine and Lacie is undeniably inspiring. Their connection gave a profoundly empathetic and authentic quality. It reflects the understanding that losing a pet is a significant loss for many families, and children often have a strong emotional bond with their animal companions. 
Through their thoughtful creation, they have provided a valuable resource for families, fostering understanding, healing, and resilience during times of loss.
Learn more about 'Goodbye, Bella.'
To learn a little bit more, check out the book at https://www.amazon.com/Goodbye-Bella-Pet-Loss-Story/dp/1735105376. They also have other book collections that you can check out. 
Our pets are family, too! To learn more about protecting your loved pets with a Pet Trust, visit ACT4Pets.org. 
https://animalcaretrustusa.org/wp-content/uploads/2020-logo-with-wording-300x192.jpg
0
0
innaparedes
https://animalcaretrustusa.org/wp-content/uploads/2020-logo-with-wording-300x192.jpg
innaparedes
2023-11-16 10:15:12
2023-11-16 10:15:12
Katherine Pendergast and Lacie Brueckner – Goodbye Bella