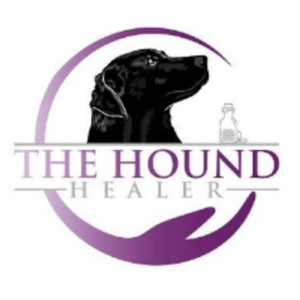 This week on All My Children Wear Fur Coats we had the pleasure of speaking with Jody L. Teiche, natural pet wellness expert and coach at The Hound Healer.
Jody helps her clients address conditions in their pets and overall health through natural means. Jody is a certified pet homeopathic educator and teaches about good nutrition and alternative healing methods. She hosts a podcast called The Hound Healer which can be found on Pet Life Radio and other platforms.
Jody Teiche is known as the Hound Healer. She has been studying and practicing homeopathy for 33 years. She has had success using homeopathy on herself, family members, and friends, and has been able to help pets through homeopathy and nutrition. She started her business as a coach, but had been informally helping people and their pets with natural medicine for years before that.
She may be rebranding her business to expand her scope in the new year. She is also in the process of becoming certified as a human health coach so that she can help pets and their people with the same techniques and teaching that she uses for pets. Jody is rebranding her business, The Hound Healer, this year to focus on her personal brand as a coach for pets and their people, and also including cats, horses and human health. She believes that nutrition is the foundation of good health for both pets and humans. 
"We are all energy, and because when we or our pets are happy and vibrating at that higher frequency, our bodies are nourished by that. Our immune systems are strengthened by that, just as the flip side is true.

So if you do more of what your pet loves, whatever that is, whether it's spending time snuggling with you, where you're really focused on them, or whether it's fetching a ball, doing a treat puzzle, going to the dog park, whatever it is that makes them happy, happy that is going to strengthen their immune system and make them healthier." – Jody
The Happiness Protocol is a phrase coined by Dr. Jeff Feynman, a holistic veterinarian. Discover more on the platform Holistic Actions, which is recommended for its wealth of information and holistic vets.
Learn more about The Hound Healer
Visit their website at https://thehoundhealer.com. There you can learn more about their pet services and courses. 
Our pets are family too! To learn more about protecting your loved pets with a Pet Trust, visit ACT4Pets.org.
https://animalcaretrustusa.org/wp-content/uploads/2020-logo-with-wording-300x192.jpg
0
0
innaparedes
https://animalcaretrustusa.org/wp-content/uploads/2020-logo-with-wording-300x192.jpg
innaparedes
2023-01-27 01:25:05
2023-02-01 01:13:17
Jody L. Teiche – The Hound Healer