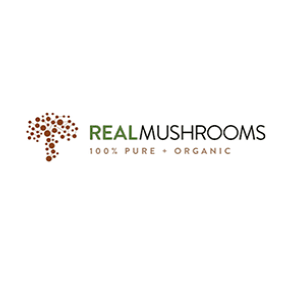 All My Children Wear Fur Coats is pleased to introduce Dr. Rob Silver and Joni Kamlet with Real Mushrooms. Dr. Robert Silver graduated in 1982 from Colorado State's College of Veterinary Medicine. He established one of the first integrative vet clinics in the USA in Boulder, CO in 1993. Since then, Dr. Silver has become a nationally recognized expert in veterinary herbal and nutraceutical medicines, medicinal mushrooms, veterinary CBD and cannabis therapeutics. He has adjunct faculty positions at Lincoln Memorial University, College of Veterinary Medicine, and Chi University, a College of Traditional Chinese Veterinary Medicine. Dr. Silver has published a peer-reviewed paper on the Endocannabinoid System of Animals, and three chapters in the textbook: Cannabis Therapy in Veterinary Medicine. He co-authored the chapter Cannabis in Veterinary Medicine: Cannabinoid Therapies for Animals in the Springer Nature publication, Nutraceuticals in Veterinary Medicine. Dr. Silver brings to the Real Mushrooms Science Team 40 years of practical clinical experience treating small and large animals with diet, acupuncture, nutraceuticals, botanicals and medicinal mushrooms.
Joni Kamlet is a Registered Veterinary Technician (RVT) and a Certified Canine Rehabilitation Assistant (CCRA) through The Canine Rehabilitation Institute. She also has her certification in Applied Clinical Nutrition (for humans) through Life Chiropractic College. Joni is passionate about integrative medicine for both animals and humans. For the past decade, Joni has worked in the supplement industry, teaching veterinarians & pet parents about holistic options. Her experience encompasses nutrition, canine rehabilitation, western herbal medicine, functional medicine, laser therapy, energy medicine and her favorite modality, therapeutic mushrooms! She is always learning, and loves building community through education.
Mushrooms are becoming increasingly popular as a functional food for humans and our loved pets! Mushrooms have far-reaching benefits, and each variety of fungi has its own unique properties. There are, however, beneficial features of mushrooms that all varieties share. One of the biggest reasons functional mushrooms are good for dogs and cats is because they help their immune systems be more resilient. When our pets consume mushrooms such as turkey tail, reishi, lion's mane, and cordyceps. Mushrooms activate a the alert system in the body, and a message to send resources where needed. When it comes to feeding your pet the Real Mushroom Capsules for Pets you can mix it with some broth or see if your pet will consume the capsule whole. Real Mushrooms also has a soft chew available for your pets!
Two types of mushrooms that are incredibly beneficial to your pets are turkey tail, and lion's mane. Turkey tail is given to dogs for six general purposes; Immune enhancement, as an adjunct to cancer therapies, antioxidant protection of cells, supporting a healthy inflammation response, boosting conventional therapies and vaccine support.  Lion's mane is typically used for pets with behavior issues, cognitive dysfunction, any type of GI issues, to support immune health, and to support calming.
For more information, recipes or to shop their products head over to RealMushrooms.com.  Make sure to also check out Dr. Silver's websites NurseYourPet.com, and WellPetDispensary.com.
Our pets are family too! To learn more about protecting your loved pets with a Pet Trust, visit ACT4Pets.org. 
https://animalcaretrustusa.org/wp-content/uploads/2020-logo-with-wording-300x192.jpg
0
0
Peggy Hoyt
https://animalcaretrustusa.org/wp-content/uploads/2020-logo-with-wording-300x192.jpg
Peggy Hoyt
2022-07-28 13:40:14
2022-07-28 13:52:08
Dr. Rob Silver & Joni Kamlet- Real Mushrooms