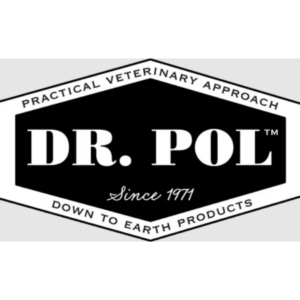 This week on All My Children Wear Fur Coats, we had the pleasure of speaking with Dr. Jan Pol & Mrs. Diane Pol of Pol Veterinary Services, located in Michigan. Dr. Pol is best known as "The Incredible Dr. Pol" where he starts in his own show on Nat Geo Wild.  
As the youngest of six children in the Netherlands, Dr. Jan Pol lived among dairy cows, sheep, pigs, chickens, geese, turkeys, rabbits, dogs, and Friesian horses. From age 12, when he helped deliver a litter of piglets on his family's dairy farm, Jan knew he wanted to become a veterinarian. A year-long study abroad program in high school took him to Mayville, Michigan, USA. There, he met Diane, who would become his wife after years of friendship and blossoming love. The couple has now been married for over 50 years. He graduated from the prestigious Utrecht University Veterinary program in 1970 and immigrated to the United States in 1971.
Ten years into his career working with a local vet, Dr. Pol was eager to begin his practice. He moved to Weidman, Michigan, in 1981 and founded Pol Veterinary Services out of his garage with his wife, Diane. 
With a down-to-earth, practical approach to veterinary medicine, Dr. Pol grew his practice, The Pol Veterinary Services, from a humble start to one with over 25,000 clients. Thirty-eight years later, Dr. Pol and his clinic staff continue to care for their rural Michigan clientele. He specializes in large farm animals and treats horses, pigs, cows, sheep, alpacas, goats, chickens, and occasionally reindeer.
With more than 45 years of veterinarian experience, Dr. Pol pioneered his unique approach for treating animals. He is also the charismatic and world-renowned star of Nat Geo WILD's #1 hit television series, "The Incredible Dr. Pol," which follows the doctor on his 14-hour workdays treating pets and livestock.
"Just having fun… I don't care what they film from us, okay? We just act normal. And this is what the people like. Like I said many times, our show is real." – Dr. Jan-Harm Pol
The story of The Pol Veterinary Services reminds us that if we keep helping every living thing including the animals, we benefit not only them but also ourselves and our world. It also reminds us that showing kindness and care to all living things, including animals, can positively impact our environment, well-being, and relationships.
Learn more about The Pol Veterinary Services
Visit their website at https://thedrpol.com/ to learn more about their services and how to connect with them.
Our pets are family too! To learn more about protecting your loved pets with a Pet Trust, visit ACT4Pets.org. 
https://animalcaretrustusa.org/wp-content/uploads/2020-logo-with-wording-300x192.jpg
0
0
innaparedes
https://animalcaretrustusa.org/wp-content/uploads/2020-logo-with-wording-300x192.jpg
innaparedes
2023-04-06 09:00:35
2023-03-31 00:58:17
Dr. Jan-Harm Pol & Mrs. Diane Pol – Pol Veterinary Services