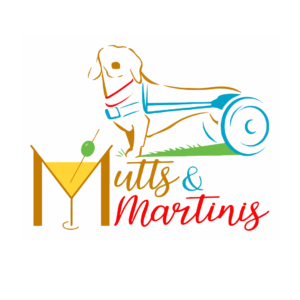 In this episode of All My Children Wear Fur Coats, we had the privilege of speaking to Cheri Wells; Executive Chairman & Founder of Loveyloaves Rescue.
Cheri is returning to the show today to tell us a little more about the 2023: Mutts & Martini's Gala later this week! Get gussied up in your finest and join us for a formal night of dinner and dancing to benefit the special needs dogs of LoveyLoaves Rescue.
Lovely Loaves is a small breed, special needs, dog rescue that is devoted to saving and rehabilitating dogs that have been dealt with different or difficult circumstances in their life. This includes amputee dogs, blind dogs, deaf dogs, medically complex dogs, dogs with diseases, and so on. Cheri continues to open her heart and help all those little lovey loaves.
Cheri estimates that they have helped hundreds of special needs dogs since opening. No pet that passes through LoveyLoaves is forgotten. Due to the nature of the pets that LoveyLoaves works with, they tend to spend more time with these pets than other rescues. Rehoming pets with special needs can be slow, and during this time bonding is inevitable. Cheri is looking to share those bonds and experiences with the community.
LoveyLoaves is having a special event on Saturday, September 14th called Mutts & Martini's. This is LoveyLoaves 7th Arts for Carts event.
The Mutts and Martini's Gala is a fun formal event happening at Rosen Shingle Creek for the community to come together and celebrate. This is a celebration of the lives of these special pets and the impact they make on those they interact with. While this is a fun event, there is an emphasis on educating the community about the work that's done at Loveyloaves and the effect these pets can have. Cheri invites those who are looking to help to donate and volunteer.
Mutts and Martinis will have many activities and fun ways to benefit the special needs pets of LoveyLoaves Rescue. Hors d'oeuvres and dinner will be catered by Rosen Shingle Creek and there will be a martini bar sponsored by Tito's Handmade Vodka. On top of that there will also be a live DJ, raffles, auctions, stories, and more. All proceeds benefit the special needs dogs of LoveyLoaves.
Learn more about LoveyLoaves Rescue.
Visit their website at www.loveyloaves.org to know more about them.
Our pets are family too! To learn more about protecting your loved pets with a Pet Trust, visit ACT4Pets.org. 
https://animalcaretrustusa.org/wp-content/uploads/2020-logo-with-wording-300x192.jpg
0
0
innaparedes
https://animalcaretrustusa.org/wp-content/uploads/2020-logo-with-wording-300x192.jpg
innaparedes
2023-09-18 07:51:30
2023-09-18 07:51:30
Cheri Wells – Loveyloaves Rescue