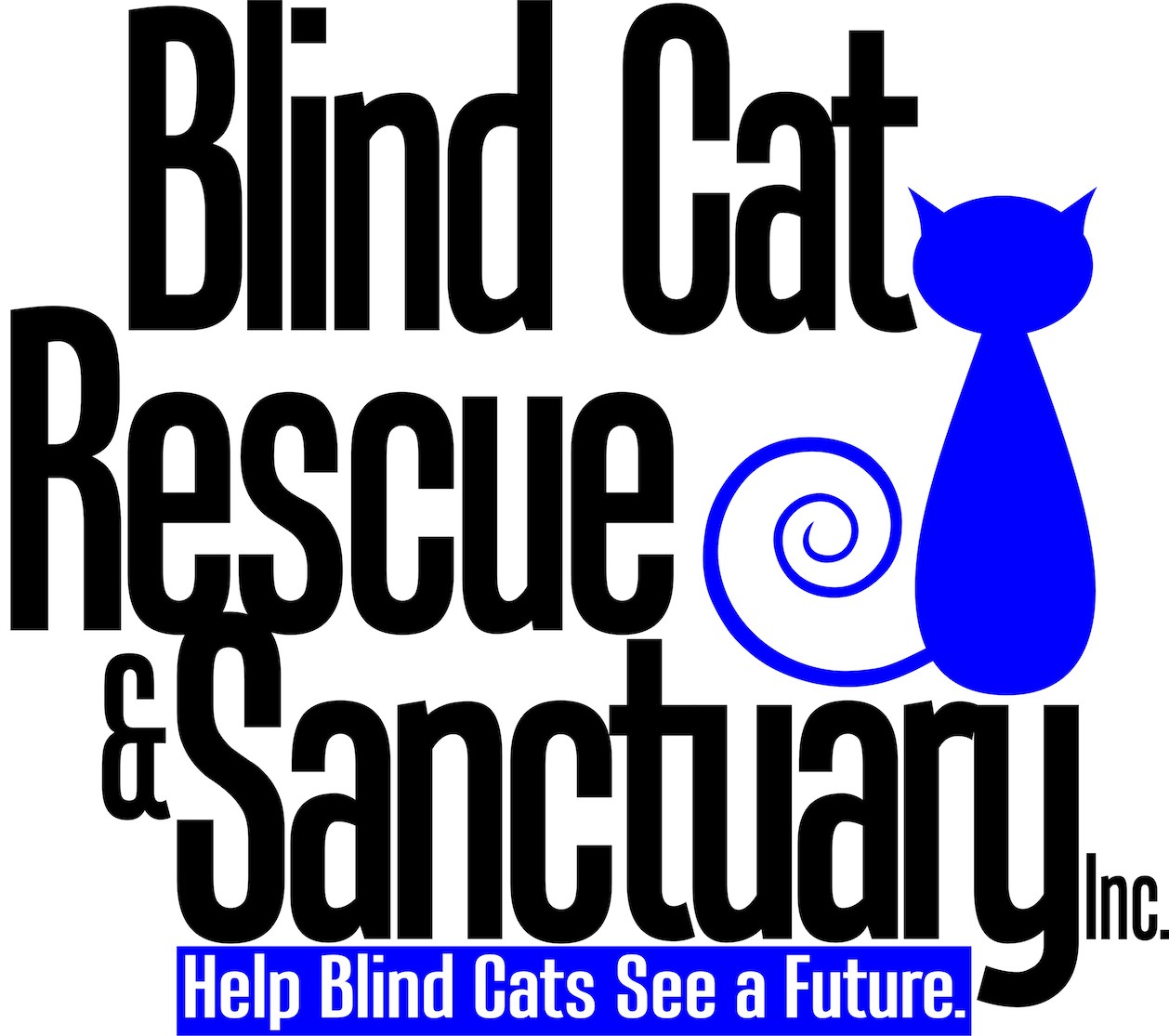 I thoroughly enjoyed talking to today's guest, Katherine Hilton, Program Manager for Donor Relations and Stewardship at Blind Cat Rescue & Sanctuary.  This amazing organization was founded in 2005 by Alana Miller and her daughter after they adopted a blind kitten from a local shelter that had been surrendered and was going to be euthanized.  Today, they are still going strong.  They are located in St. Pauls, North Carolina.   
Blind Cat Rescue caters to numerous resident cats who live out their lives in the comfort and safety of their forever home.  Blind Cat Rescue is a true sanctuary, the residents are not available for adoption.  They have already suffered too many uncertainties and some of them, irreparable trauma.  However, all of the residents can be sponsored with your monthly donation.  You can pick one or more of your favorites online at "Meet the Cats."  
Blind cats have a slim chance for survival in a shelter as they are generally considered unadoptable.  Alana says, "Blind cats don't know they are blind, they just know they are cats."   In addition, Blind Cat Rescue has expanded their mission to also include Feline Immunodeficiency Virus (FIV+) and Leukemia positive (FeLV+) cats.  All of these cats can have normal life expectancies.   
Although the sanctuary enjoys inviting friends and supporters to their sanctuary, they are currently closed for visitation.  Instead, you can visit all of the cats on live streaming video or check out their YouTube page.   
Blind Cat Rescue also partners with a local spay and neuter organization to work toward reducing the feral cat population.  You can learn more about Trap, Neuter and Return (TNR) here.  
There are lots of ways you can help this organization thrive.  You can sponsor a cat with your monthly donation, become a sustaining member, donate a car, shop on E-bay or Amazon.  You can also follow them on one of their many social media outlets including FaceBook, Instagram, TikTok, and YouTube.   
Thank you to all the cat lovers out there who strive daily to make the lives of cats better.   
https://animalcaretrustusa.org/wp-content/uploads/2020-logo-with-wording-300x192.jpg
0
0
Peggy Hoyt
https://animalcaretrustusa.org/wp-content/uploads/2020-logo-with-wording-300x192.jpg
Peggy Hoyt
2021-03-17 20:41:49
2021-03-18 20:45:47
Blind Cat Rescue & Sanctuary – Katherine Hilton