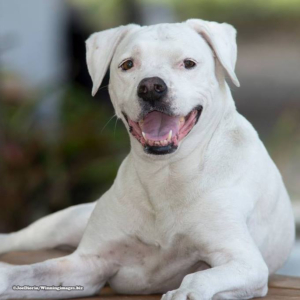 This week on All My Children Wear Fur Coats we had the pleasure of speaking with Betsy Gamberino, Vice President of the SPCA of Ocala. Betsy grew up in rural Pennsylvania where she was active in showing Quarter Horses as well as volunteering for several animal and agricultural organizations.  She attended Penn State University obtaining Bachelor's and Master's Degrees in Animal Science and Biology.  She began a career in Science working as a Research Support Assistant for the Penn State University School of Medicine in Hershey, PA.  In 1996, she moved to Ocala, Florida and continued her career in science at the University of Florida Department of Psychiatry. Following her work at the University of Florida, she accepted a position an Instructor of Equine Science and Biology at the College of Central Florida.  Five years ago she met Lilly Baron, the President of the SPCA of Ocala, and joined the organization becoming a Board Member and an advocate for animal welfare.  Currently, she lives on her farm in Ocala and remains an active equestrian while enjoying her 10 cats, her dog Pearl, 4 Guinea Pigs Larry, Ted, Bandit, parker and 3 horses.
​The SPCA of Ocala is best known for "Molly's Law". The ordinance is named after Molly, an American Boxer mix, who was brutally stabbed and beaten with a wooden bat by Steven Scott Fleming in 2014. She found a loving home with Lilly Baron, SPCA of Ocala President. "Molly's Law" is designed to keep animal abusers away from innocent animal victims. Not only is the public and those entities who transfer the ownership of animals notified of convicted abusers living in the county, but it is further enhanced by monitoring and penalizing registered offenders who face fines or possible incarceration if found in possession, exercise control over, harbor, live with, or work with animals for as long as they are required to register in Marion County. Molly was a survivor, and will forever represent ALL animal victims in the county as the registry ambassador. The online registry provides photos and identifying information about convicted animal abusers as they become available.
It is the personal goal of Lily Baron and her team of devoted volunteers to encourage all states to accept a version of Molly's Law. To aid in this effort, SPCA of Ocala produced a Molly's Law Documentary. By Working together we can stop animal abusers from ever continuing harm to another sentient being.
In partnership with veterinary clinics in Marion County, FL the SPCA of Ocala has been able to sponsor free microchip clinics. They handle all of the paperwork to make sure that the chips are actually registered. This is an important step that can sometimes get missed. Excitingly, in 2023 they will also be offering free vaccine clinics.
If you would like to learn more about the SPCA of Ocala visit their website at spcaofocala.org. There you can learn more about their resources, events, and donations.
Our pets are family too! To learn more about protecting your loved pets with a Pet Trust, visit ACT4Pets.org. 
https://animalcaretrustusa.org/wp-content/uploads/2020-logo-with-wording-300x192.jpg
0
0
Peggy Hoyt
https://animalcaretrustusa.org/wp-content/uploads/2020-logo-with-wording-300x192.jpg
Peggy Hoyt
2022-11-16 14:24:48
2022-11-16 14:24:48
Betsy Gamberino- The SPCA of Ocala