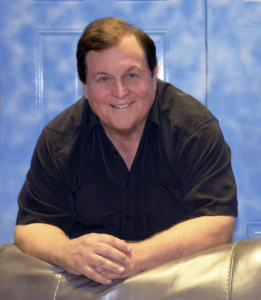 In 1994, Burt and his wife, Tracy Posner Ward rescued a Great Dane in distress. From this experience, they learned about dozens of other Great Danes also needing homes. When they called weeks later to see what had happened to the others, they were horrified to hear that they had all been destroyed. Both Burt and Tracy have a huge love for animals. They then made a decision and created a rescue for Great Danes and other giant dog breeds.
In his quest for saving animals, and helping them to live wonderful, healthy, happy lives, Burt and his wife, Tracy, who live with 45-50 dogs in their home, have made it their mission to develop a super premium dog food that was not only good for them, but one that they wanted to eat, without table scraps or other things mixed in to enhance the often bland and distasteful dog foods on the market. Located 50 miles east of Los Angeles in Norco, CA, a unique animal friendly community, Gentle Giants Rescue and Adoptions is a 501(c)(3) non-profit charity created by Burt and Tracy.  Gentle Giants has rescued and adopted more than 15,500 giant breed, medium breed, and small breed dogs, along with unique combinations, during their 23 years of operation. All of their dogs are socialized and behaviorally trained, and live communally together in their home. Gentle Giants is the largest giant breed dog rescue in the world and rescues and finds homes for 45 different dog breeds, ranging from 2 lbs. to 300 lbs.
Traditionally, giant breed dogs usually have short lifespans, living 6-8 years or 7-9 years, depending upon the breed.  Spending millions of dollars of their own money and more than a decade of rescuing, caring for and adopting, research and testing, and combining their Gentle Giants Special Feeding and Care Program with their own All Natural Gentle Giants Dog Food, Burt and Tracy have successfully doubled the average lifespan of their rescued giant breed dogs, and significantly lengthened the average lifespan of their rescued small and medium breed dogs as well, with dogs living as long as 27 active, healthy years with a wonderful quality of life.
Gentle Giants Products manufacturers Natural Gentle Giants World Class Canine Nutrition Dog Food, both dry food and canned food, which is sold in more than 3,000 stores across the U.S.  You can find their food at Target, Chewy, Walmart, Petco and more! In March 2020, Gentle Giants  sold nationally in 1,100 Target Stores to 1,750 Walmart Supercenters.
Gentle Giants has a spectacular new line of canned (wet) dog food, with 90% Beef, 90% Chicken, 90% Salmon, and 90% Turkey. Each entrée has eight (8) fruits and vegetables, all certified Non GMO ingredients. They also contain dandelion greens for liver and gastrointestinal health, and New Zealand green mussels, which provide a natural concentration of glucosamine and chondroitin for joint health.  Gentle Giants Products also has a line of wet and dry cat food.
Thank you Burt for all you've done to ensure our loved pets have a healthy diet. For more information visit their website at GentleGiantsDogFood.com.
Our pets are family too! To learn more about protecting your loved pets with a Pet Trust, visit ACT4Pets.org. 
https://animalcaretrustusa.org/wp-content/uploads/2020-logo-with-wording-300x192.jpg
0
0
Peggy Hoyt
https://animalcaretrustusa.org/wp-content/uploads/2020-logo-with-wording-300x192.jpg
Peggy Hoyt
2022-08-29 18:27:59
2022-08-29 18:27:59
Burt Ward- Gentle Giants Pet Products